Connected Platform
A digital-first navigation platform
that brings together all your benefits and reduces HR burden
We bring together everything employees need to navigate their care journey, including live support. Add on from our virtual care suite to seamlessly integrate musculoskeletal treatment, urgent care needs, mental health, chronic disease management, medical bill review and more.
Virtual Care Suite
Access integrated virtual care options in an instant
The HealthJoy app is a single front door to our virtual care ecosystem and a streamlined, on-demand healthcare experience. HealthJoy uses live support and outreach to connect employees with care around the clock, enhancing value and improving healthcare outcomes.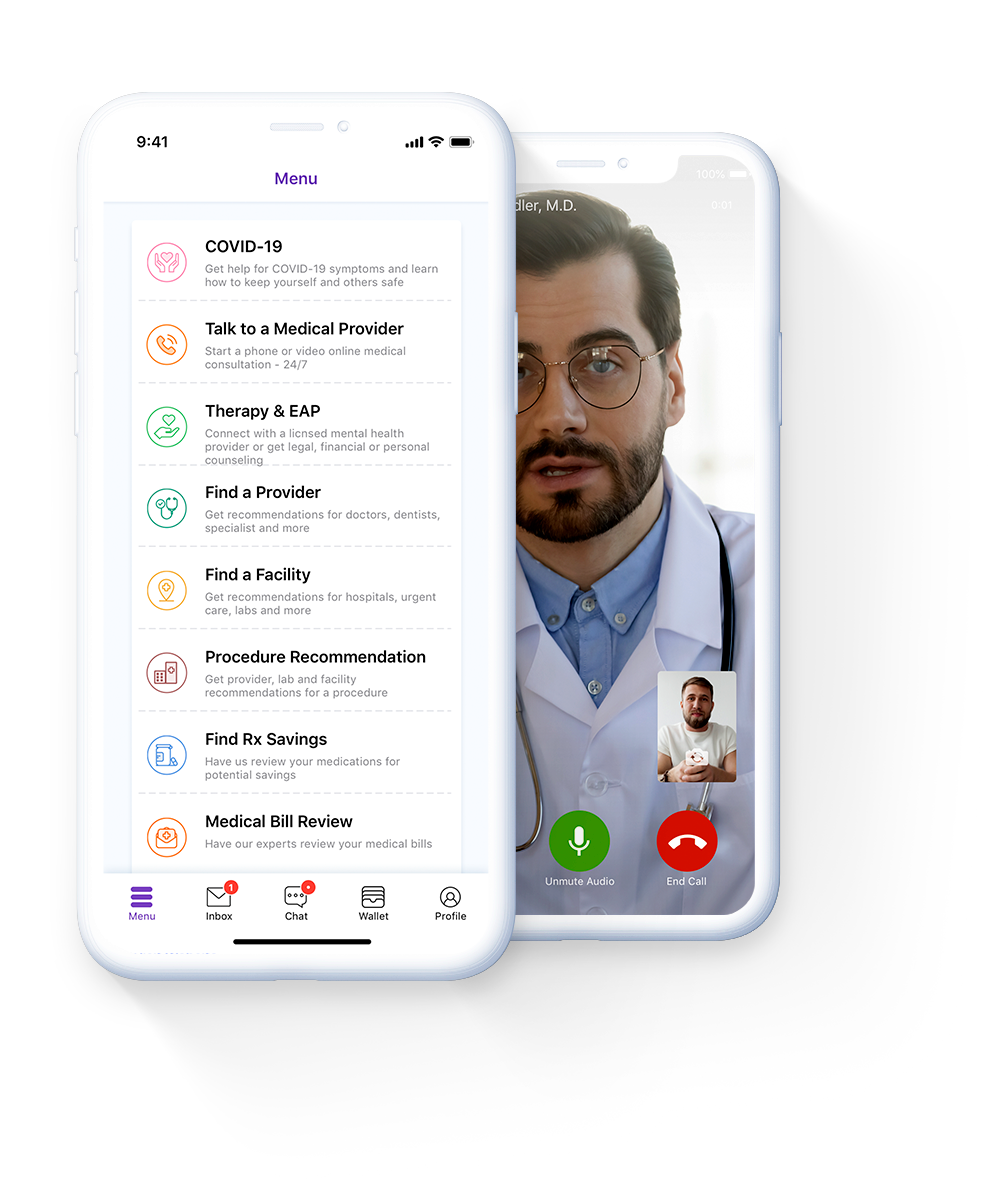 Flexible Integrations
Bring all your benefits and our virtual care suite into one intuitive app
Our team of implementation experts will work to integrate your entire benefits package into our app. HealthJoy works across your entire benefits package, not just with your medical plan, meaning it can scale with your benefits offerings as they expand. This flexible approach is plan-agnostic, so you never have to give up the plan or carrier that's working for your people.
Choose from our virtual care suite to access even deeper integrations and support employee needs.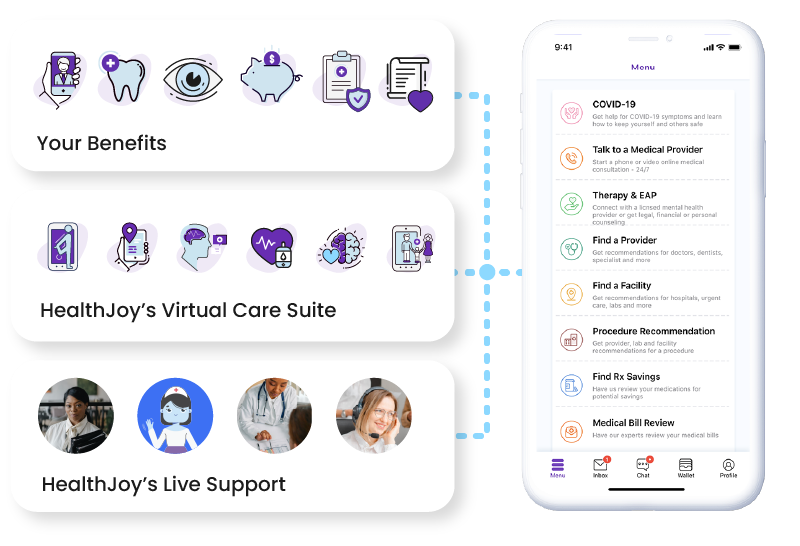 WHY HEALTHJOY
A digital-first approach to healthcare navigation
Over

900+

companies enjoy cost savings and a better healthcare benefits experience thanks to HealthJoy Recognized for Innovation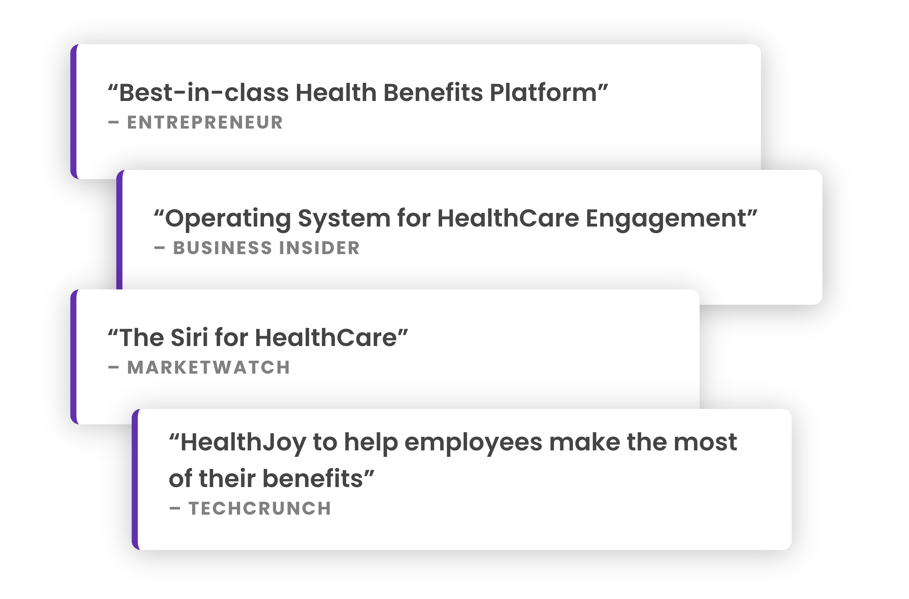 Made for Humans, Loved by HR