Tap… Tap… You're talking to a provider
Our medical professionals are instantly available for your employees and their entire family whenever they need care. We can treat common medical problems and prescribe medication in an instant. We make round-the-clock care easy.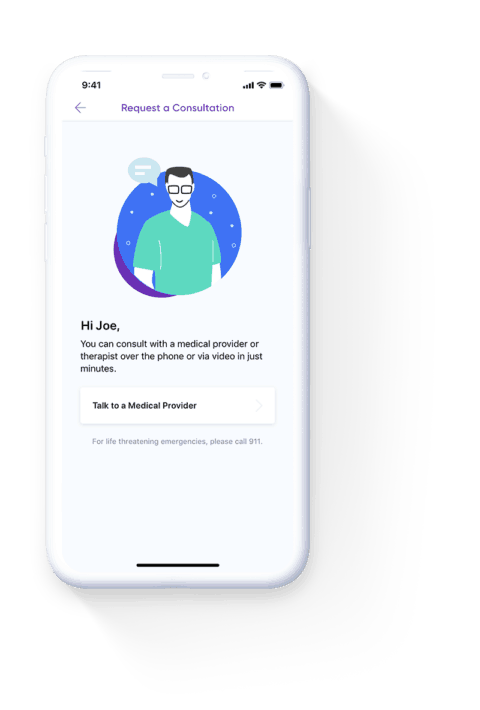 An approachable way to lower costs
Making it easy to access online care helps avoid unnecessary trips to doctor's offices, urgent care and ERs. Our clients save hundreds per employee per year, while employees get a less frustrating healthcare experience. It's a win-win for experience and costs.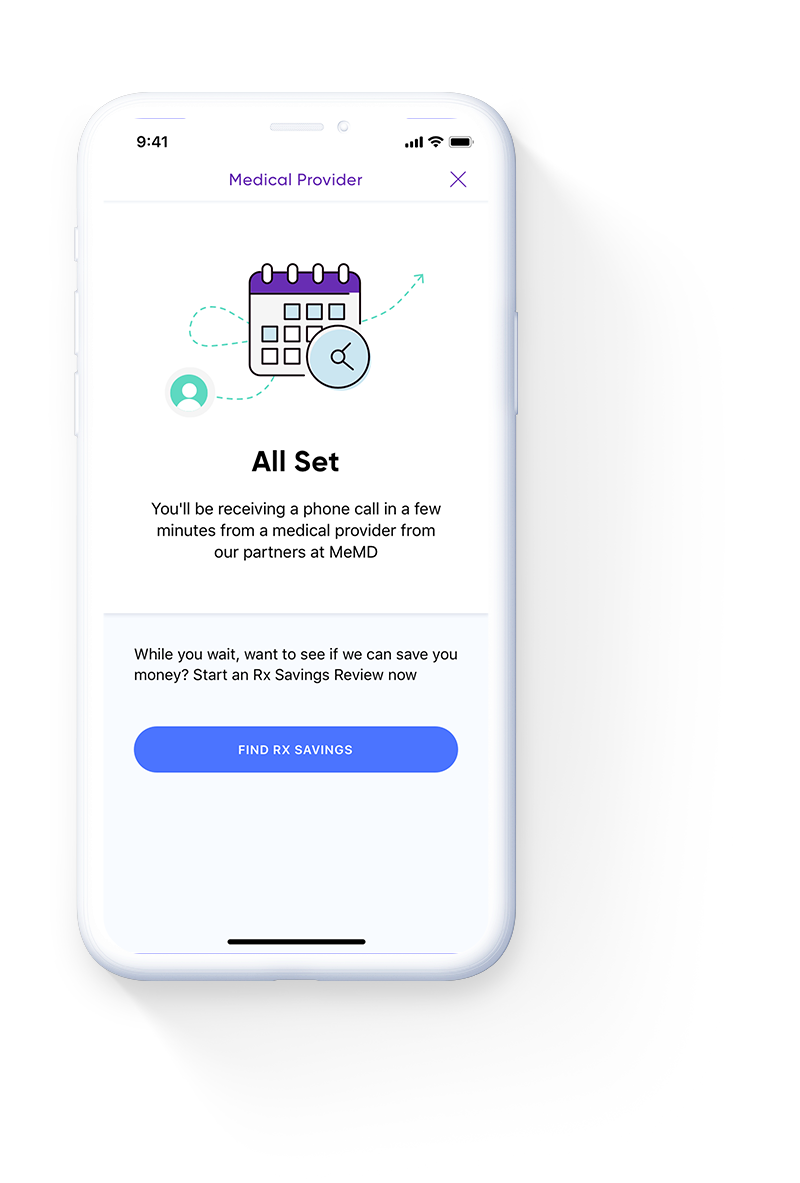 The connected care experience
We've reimagined the way people access care by deeply integrating the experience within our healthcare navigation platform. It's the reason our utilization numbers rise above the industry average.
Half of our virtual urgent care consultations start when members look for in-person care. We steer them toward a virtual alternative, getting them the affordable care they need within minutes.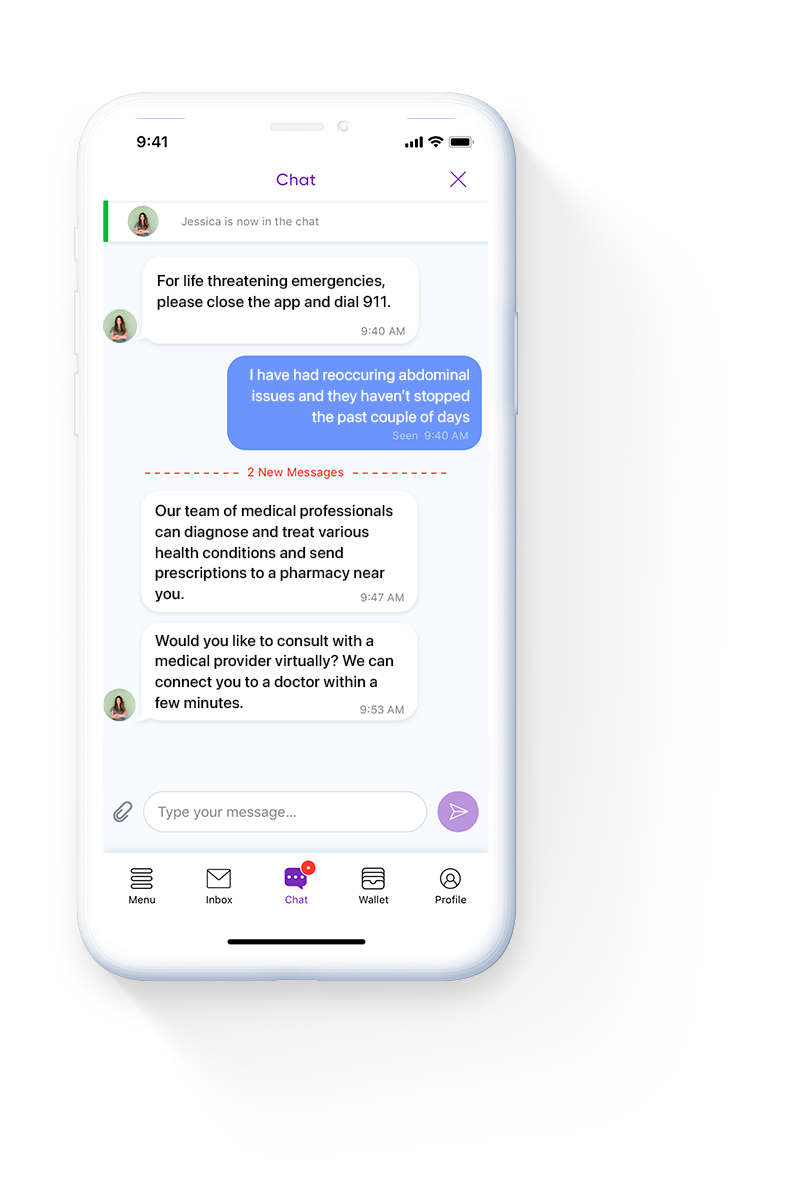 Abrasions & Lacerations
Acne
Allergies
Asthma
Bacterial Vaginosis
Birth Control
Bites and Stings
Body Aches
Bronchitis
Cough & Fever
Diarrhea
Flu
Frostbite
Gout
Headaches
Hives
Itchy Eyes
Lice
Medication Refills
Migraines
Nasal Congestion
Nausea
Pink Eye
Respiratory Infections
STD and STIs
Sinus Infections
Sinus Symptoms
Skin Infections
Sore Throat
Sprains and Strains
Travel Medications
UTI
Vomiting
Yeast Infections
Together like peas and carrots
When you combine our virtual urgent care program with our navigation platform, things heat up.

They work in unison to encourage the best care possible for your employees. We'll steer them to solutions that meet their needs wherever they are in their healthcare journey.