Connected Healthcare Navigation Platform
Guide Your Employees To Better Care
HealthJoy's healthcare navigation platform brings all your benefits together. Your employees will discover the best providers, virtual care, and savings opportunities so they can lead happier, healthier lives.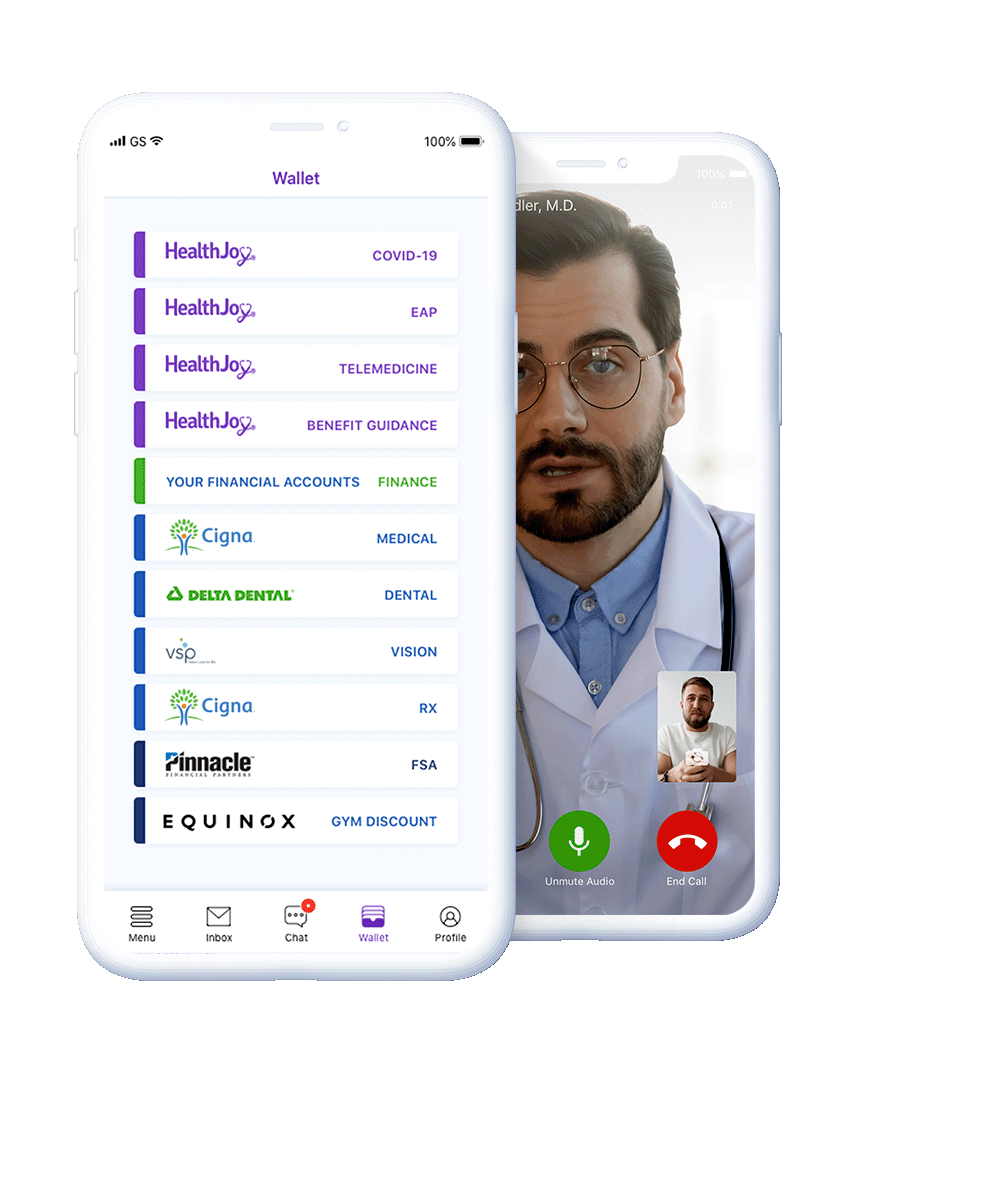 Amazing care
with a few taps
Where do employees go when they need help finding a doctor? With HealthJoy, your employees won't have to navigate care alone.
They'll have access to their entire benefits package – no matter how many different vendors you have – in one place, and can get the answers they need with a quick message to one of our healthcare concierges. We'll steer them to the best care — both locally and virtually — anytime, anywhere.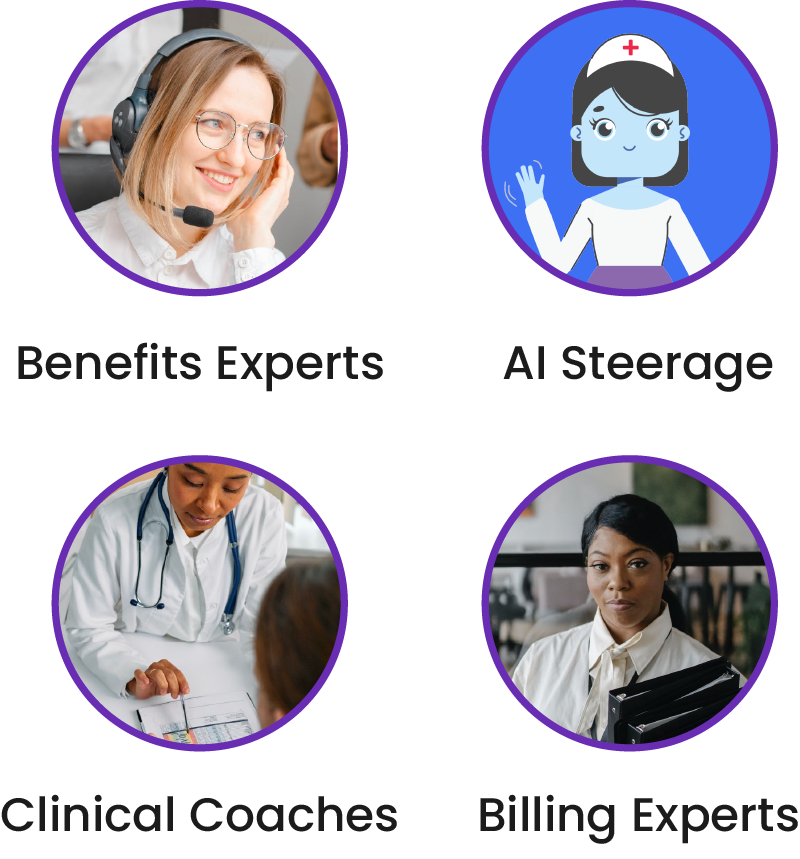 Instant help when they need it most
Healthcare can get complicated, and the wrong move might be costly. We're always online and look forward to helping your employees with their most complicated benefits questions.
We'll steer them to high-quality, fair-priced healthcare with instant self-service tools or on-demand help. They can find an amazing provider, discover pharmacy savings, point them toward low-cost facilities, and much more. We'll even book their appointments.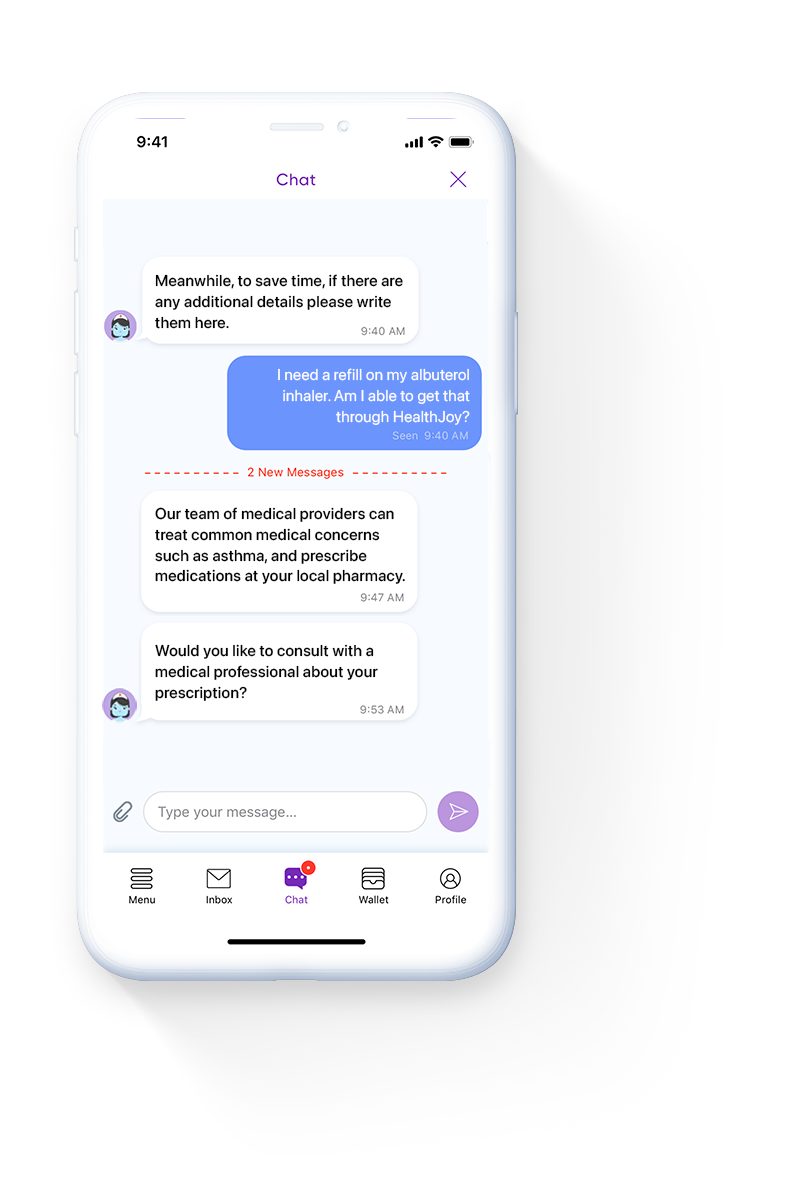 Easy access to their benefits – every single one
Your employees will get access to every benefit card they need from day one. No waiting around for the mail to come or panicked calls from the dentist's waiting room. Our implementation team can work with you to present your employees with the best glanceable view of all your benefits in our easy-to-use, secure wallet.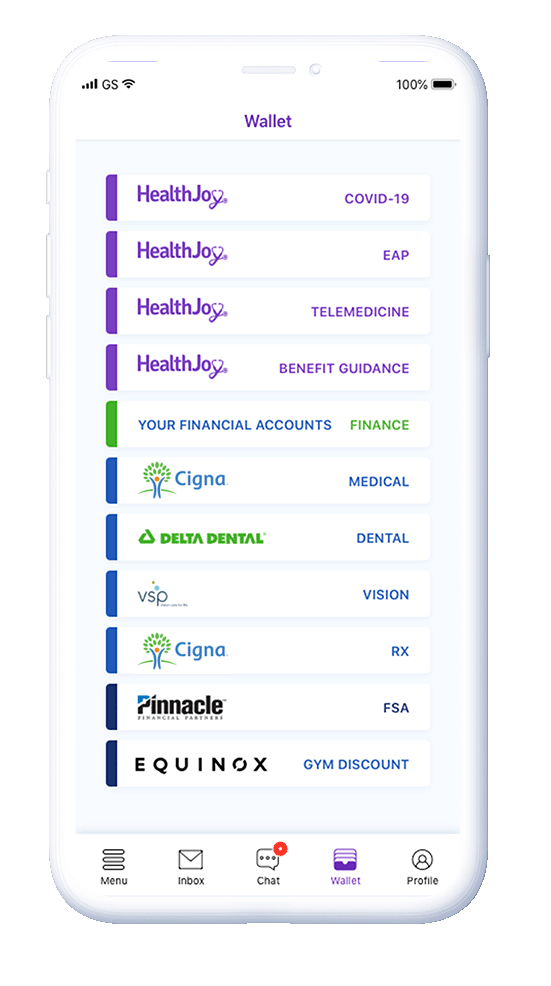 A joy for the whole family
Let us take care of your employees' entire family. Our platform is free for eligible spouses and dependents, so everyone gets the same concierge-level service.
Since other members of your employee's family often handle care decisions, making it easy for them to get high-quality, fair-priced care makes a huge difference with claims.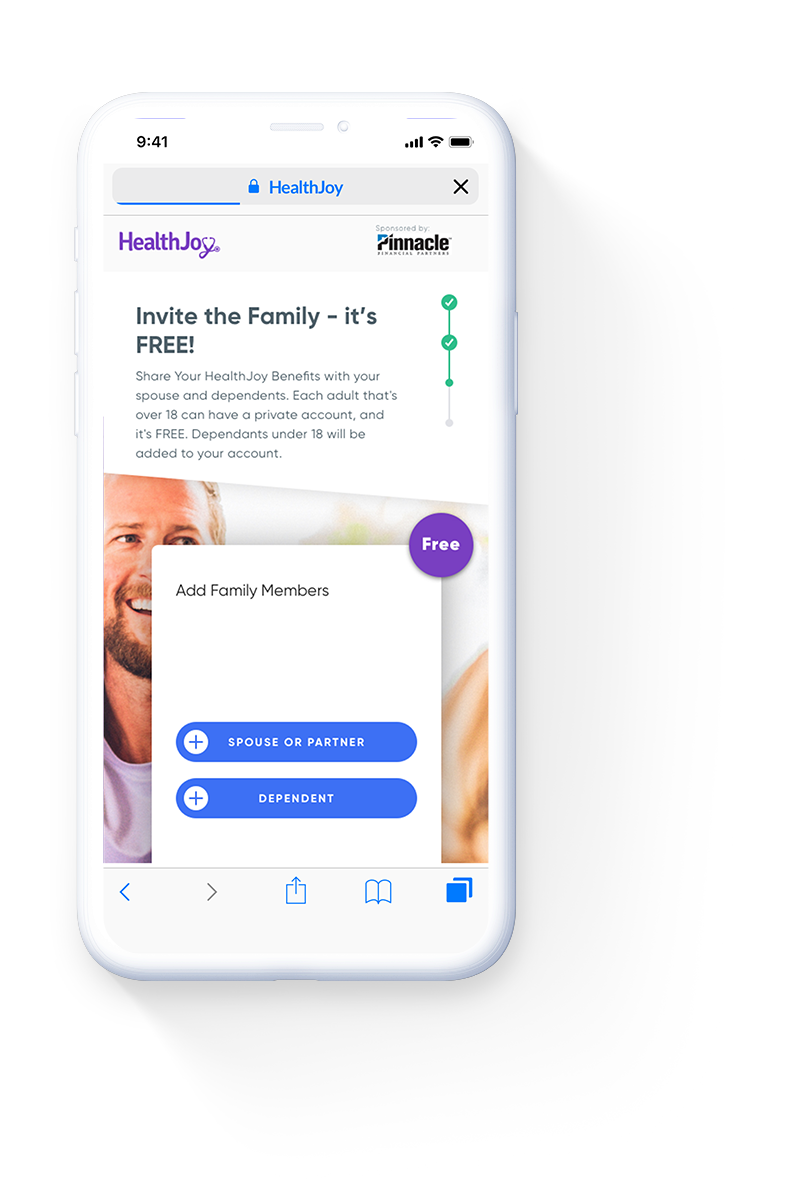 Your benefits
communications, handled
Whether employees are fully remote, hybrid, or working in the office, they can be difficult to reach. HealthJoy takes on the burden of benefits communications and engages members year-round — so you never have to lift a finger.
Want to customize outreach? We make it simple with our Broadcaster tool, so you can send custom push notifications and in-app messages straight to their phones. Update them on OE, announce changes in benefits, highlight underused perks, and more.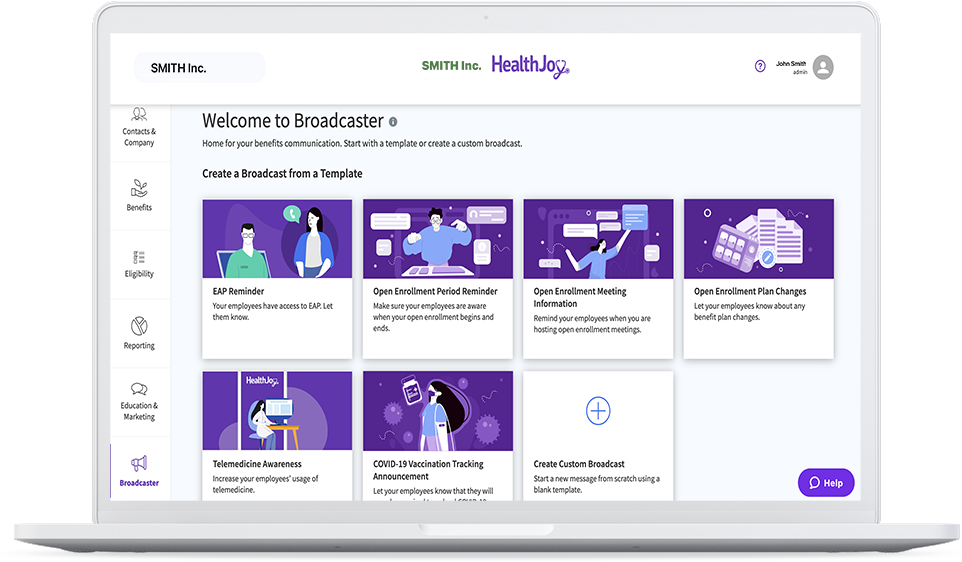 Do more with your benefits data
Our in-depth employer dashboard reporting means you're always informed and empowered to act.
Inside the HealthJoy Dashboard, you can instantly access key performance metrics, troubleshooting resources, and employee education materials. Our customer success team will partner with you year-round to make sure you meet your program goals.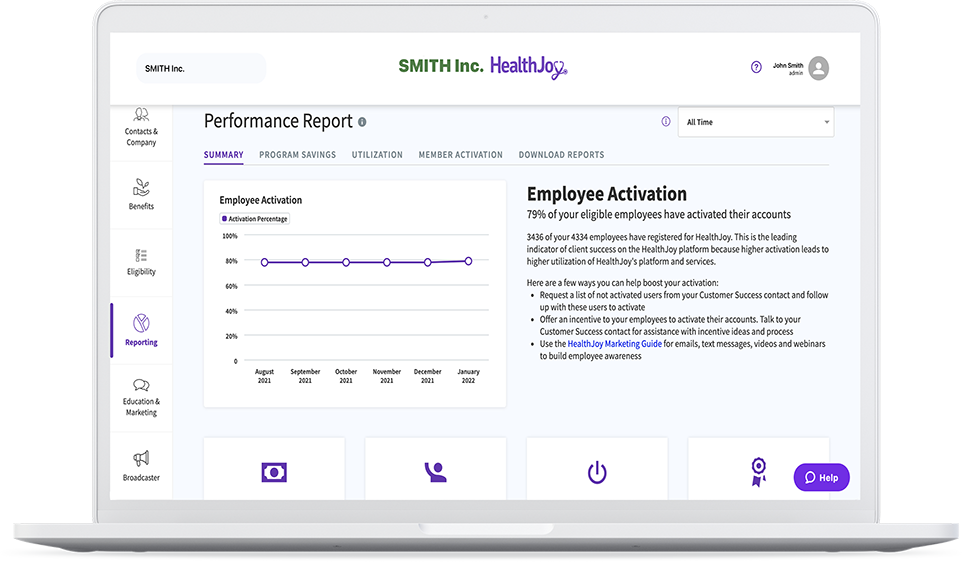 Great integrations bring great possibilities
You and your broker work tirelessly to create the perfect benefits package. Yet a big benefits offering can easily overwhelm your employees. Give them a streamlined benefits experience by integrating your entire package within HealthJoy.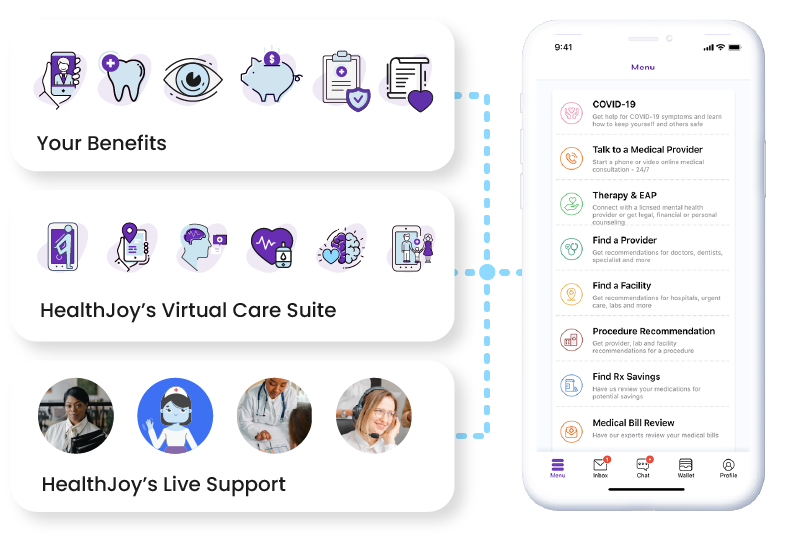 Bring JOY to the world
Our virtual assistant, JOY, is our first line of defense for delivering exceptional service quickly and at scale.
She works in conjunction with our live healthcare concierges to help your employees find the care they need. JOY's a master at outreach and can chat with thousands of employees at once to remind them about your programs and maintain their health. Her outreach is always personalized and designed to prompt action, setting your programs up for higher utilization — and success.
Hear from Our Members