We can only tackle rising healthcare costs by addressing the countless inefficiencies within our system. We use hundreds of different strategies to lower healthcare costs while maintaining a simple platform for employees.
Consistent member experience
Drastic plan changes can be painful. Employees no longer know where to go for help, and complaints skyrocket. HealthJoy takes the pain out of this process.
Employees know they can always turn to our app for help, creating an experience that's centralized and constant regardless of insurance plan, PBM, HSA provider, and more.
We save the average member about 2 hours per year by researching appointments, contacting providers, and reviewing bills. For example, our medical bill review team alone averages 10 hours per case, and each telemedicine visit saves about two hours. We protect your employees' time, and that's money in the bank.
Increased benefits satisfaction
We live in an on-demand world, and our platform makes your existing benefits easier to use and understand. Our mobile-first strategy presents benefits in a way employees recognize and understand. Benefits questions are answered in our instant, and familiar, chat interface.
A majority of employees prefer this interface (because who wants to be on hold with their health insurance company?).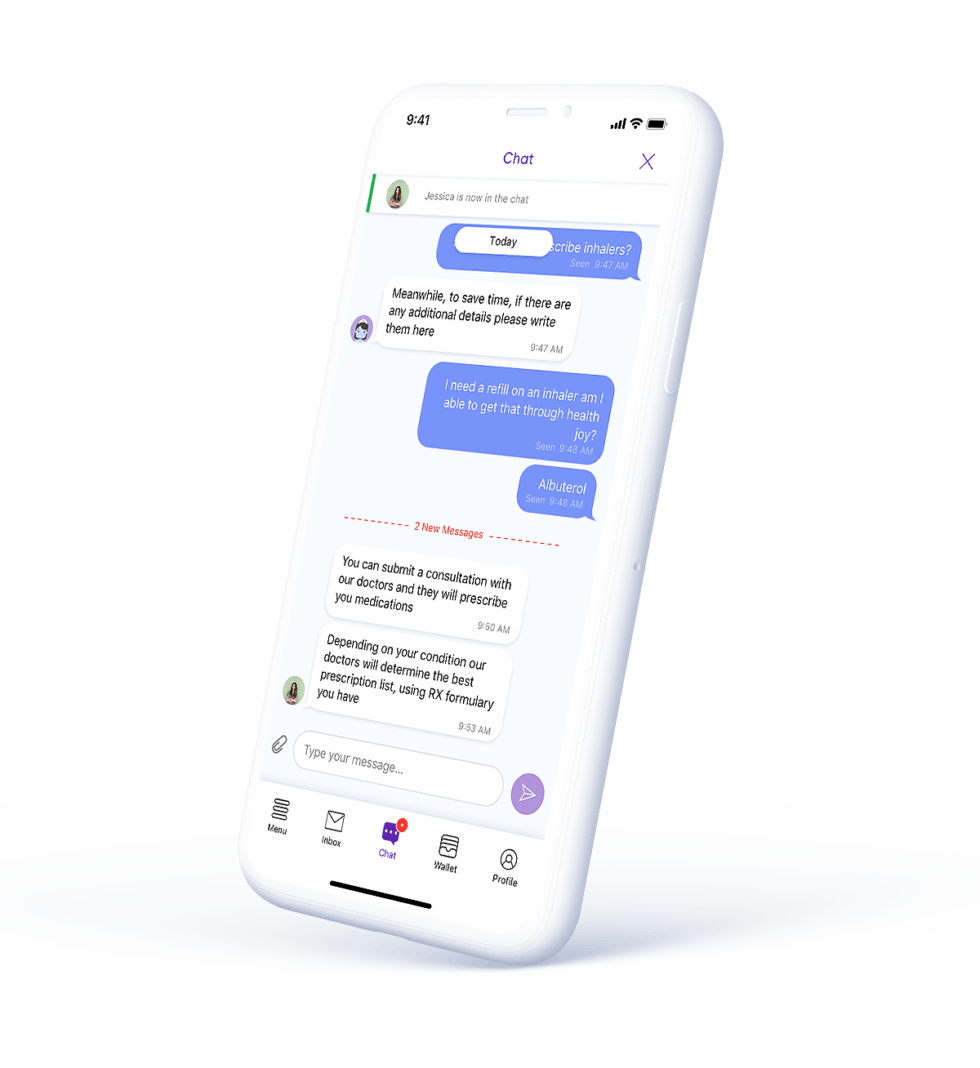 Only 4% of employees understand the basics of healthcare. We give members confidence in their decisions while guiding them to reduce their healthcare spend. Simplicity is our North Star. ⭐
Our platform reduces benefits questions to HR by up to 30% every year. We accomplish this through the work of our virtual assistant JOY, our team of healthcare concierges and a simplified benefits experience.
We'll even provide brochures to hand out when you tell employees "HealthJoy can answer that question!"