Exercise the pain away. Forever.
Our program starts with a dedicated personal coach who creates a plan tailored to provide quick relief to your employee. Coaches are focused on getting them back to doing the things they love and supporting them every step of the way.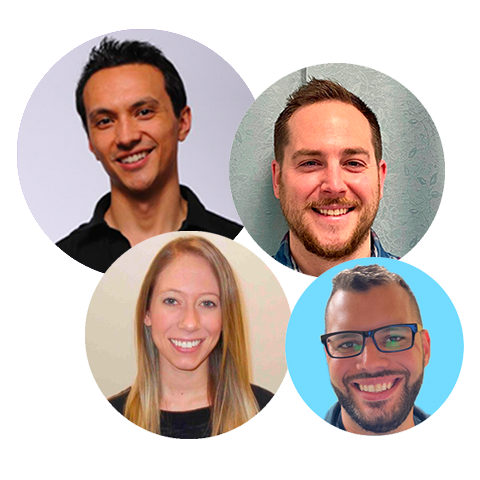 It pays for itself — in smiles and the bottom line
When your employee has chronic pain, the world can come screeching to a halt. Absenteeism goes up and depression can creep in. Expensive procedures start to look appealing even though they're often ineffective.
We help deliver better results at lower cost and with less recovery time. We'll get your employees — and accountant — smiling again.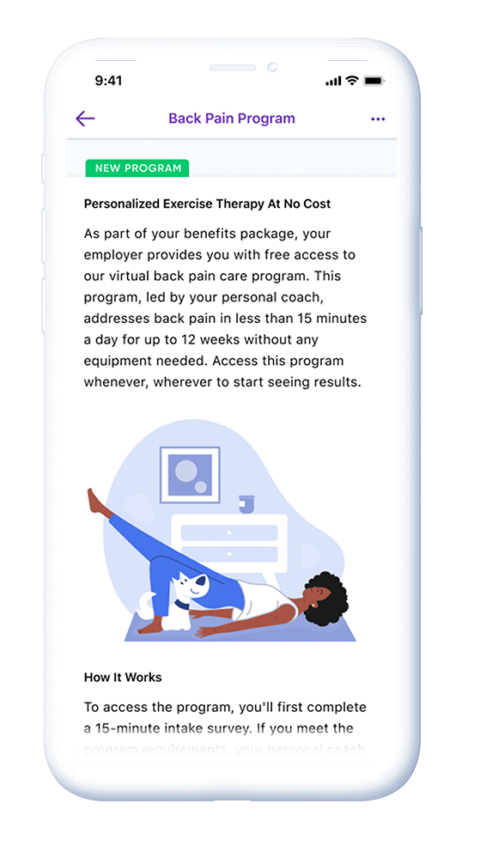 A transformative experience
We've rebuilt the exercise therapy model using neurological science for maximum results. More than just a set of exercises, it's a transformative experience for the musculoskeletal system. It's simple to do, easy to access, and focused on quick relief.
Users report over 80% reduction in pain and function with minimal time each day. This is a program your employees will be happy to commit to.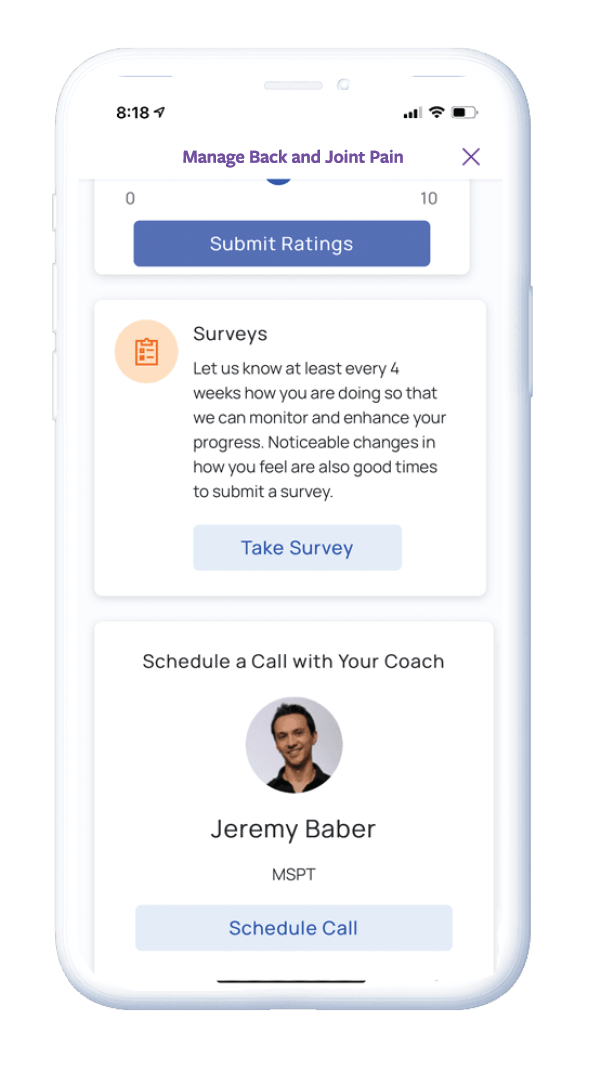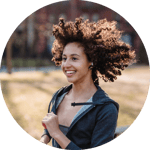 My doctor told me that my only option left was surgery. I was losing hope. I've gone from 100% getting surgery to 100% NOT getting surgery. I can't believe I went from 'I may never run again' to actually rejoining my running group. I'm just so excited.

Proactive outreach to those who need it most
Unlike traditional solutions, HealthJoy's proactive engagement and healthcare concierge steerage can help identify and guide members with chronic pain toward appropriate care.
That means pointing them to our lower-cost, highly effective MSK solution, as well as finding them mental health support — since chronic pain is heavily correlated with depression. It's a holistic approach to pain management and support.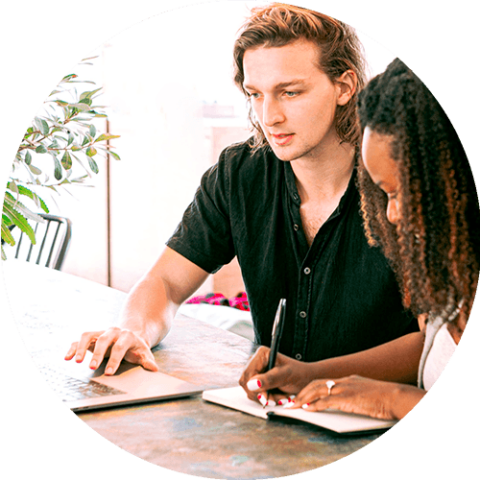 They go together like peanut butter and chocolate
When you combine our virtual MSK program with our navigation platform, magic happens.

They work in unison to encourage the best care possible for your employees. We'll steer them to the best care to meet their needs wherever they are in their healthcare journey.