VIRTUAL PRIMARY CARE
Integrated Virtual Primary Care Powered by Smart Navigation
Powered by
Delivering 21% lower spend through referral optimization
Providing employees with convenient access to a primary care provider to address their medical needs as soon as possible.
We're revolutionizing primary care by enabling shorter wait times, more thorough appointments, continuity of care, and a fully integrated experience for members.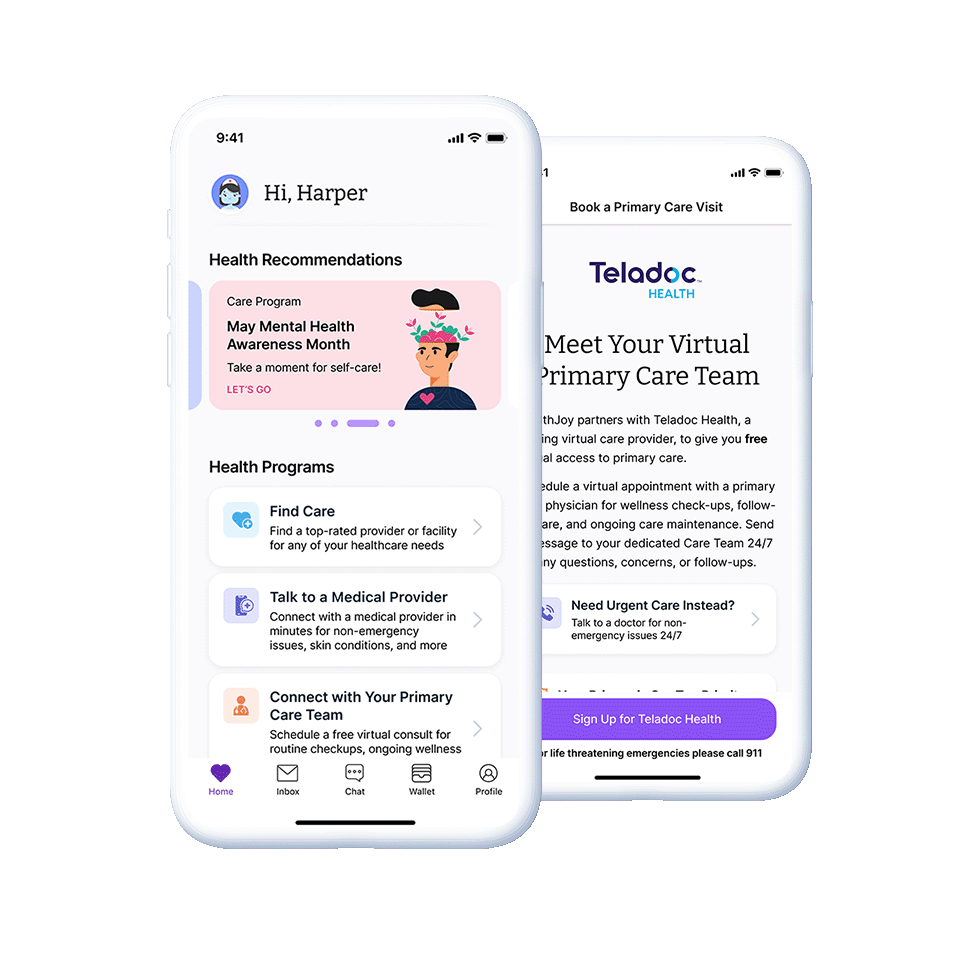 Providing Easy Access to Address the Care Shortage
99 million Americans —roughly one in three — have little or no access to primary care where they live.
When access to medical care is this sparse, it can be difficult to find timely appointments when employees need them most.

With HealthJoy Virtual Primary Care, powered by Teladoc Health, members will have quick and easy access to a primary care provider to address their medical needs.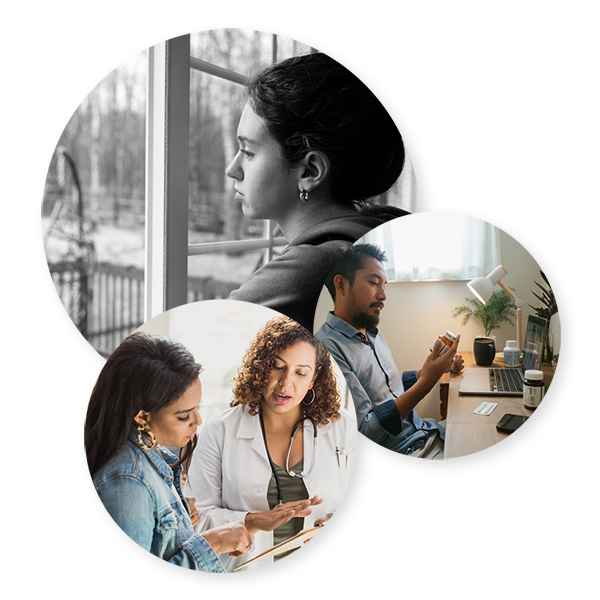 More 1:1 Time with a Dedicated Physician
Visits through HealthJoy Primary Care provide more thorough, personal attention than traditional care.
Rather than feeling rushed with the standard appointment (30-44 minutes) that traditional care provides, members feel supported with an average appointment length of 54 minutes for a new patient visit.
This empowers deeper connection and understanding between patients and providers, to ensure members are not just listened to, but truly heard.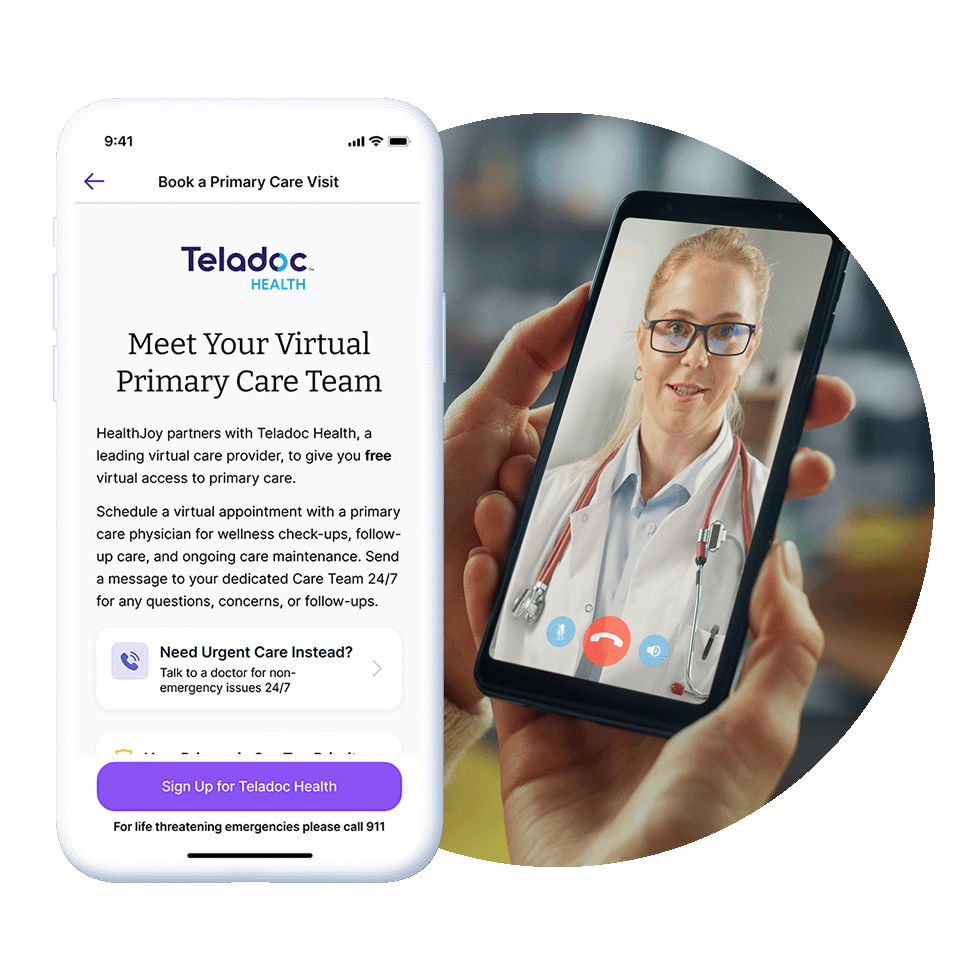 Continuity of Care through a Fully Integrated Experience
Familiarity with primary care providers is key for patients, which is why members will have the same provider and care team longitudinally through their care journey.
Our fully integrated experience also allows HealthJoy to seamlessly guide members to the next step in their healthcare journey. This makes follow-ups easy to manage and makes for a seamless referral process — resulting in 21% lower spend.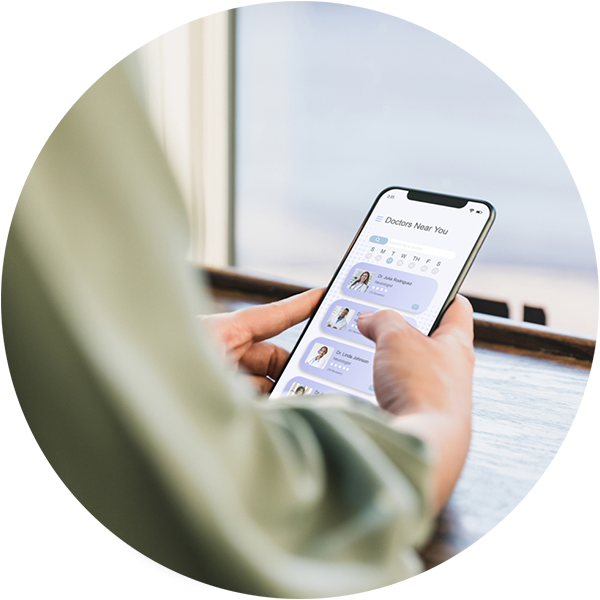 Increased Satisfaction and Healthier Outcomes
HealthJoy Virtual Primary Care addresses gaps in care and improves member health outcomes over time. This mitigates preventable chronic conditions and associated costs by diagnosing chronic conditions, illnesses, and diseases earlier through preventive screenings and regular check-ups.
With this in mind, it's no surprise that HealthJoy Virtual Primary Care has a 98% member satisfaction score, taken from post-visit member surveys.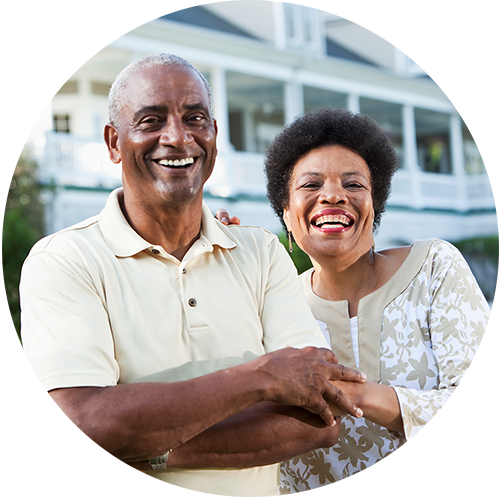 Fully integrated with our industry-leading navigation platform
When you combine HealthJoy Virtual Primary Care, powered by Teladoc Health, with our navigation platform, savings are accelerated.

They work in unison to encourage the best care possible for your employees. We support members and steer them to solutions that meet their needs wherever they are in their healthcare journey.