CASE STUDY
Collegiate Academies:
A Seamless Implementation Helps HR Meet High Expectations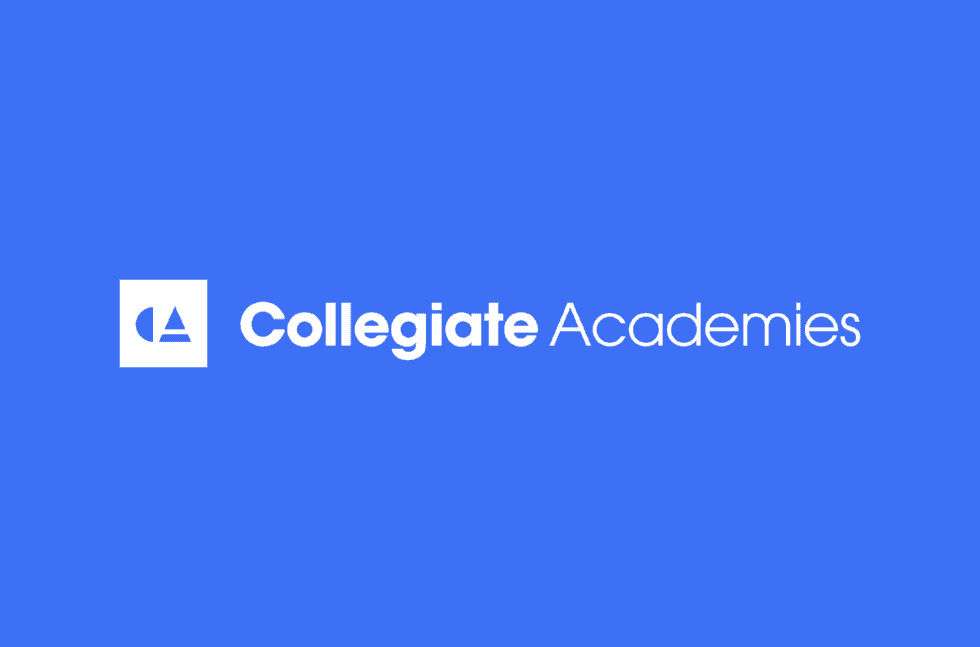 INDUSTRY: EDUCATION
HEADQUARTERS: NEW ORLEANS, LOUISIANA
Educators Need Flexible Support
When Erin Labostrie took the HR helm at Collegiate Academies, she stepped into the midst of a group with high standards. Ninety-nine percent of Collegiate Academies' 2019 class gained college acceptance, and graduates earned a collective 4.6M in scholarship monies.
Yet the hardworking educators at Collegiate Academies were struggling to prioritize their health. They couldn't find local providers who met their standards or schedule. They put off seeing a therapist or called doctor after doctor to find available appointments, to no avail.
To meet Collegiate Academies' rigorous staff standards, Erin knew she needed another solution.
"Before HealthJoy, our employees were having a hard time finding providers who could work around our busy school schedule. Finding one that worked was a long and frustrating process."
ERIN LABOSTRIE, HR DIRECTOR
As a result, Collegiate Academies staff began exploring—and loving—the same features. During one presentation, Erin shared app screenshots and walked them through the provider search process step by step. She saw them starting requests before the presentation even finished.
"Provider search has certainly made a big splash," Erin said.
That momentum continued to build into even more positive reviews. After debuting the app, Erin shared two staff stories at a regular benefits meeting. The employee who searched for a therapist for years shared that HealthJoy helped find a near-instant match for the services she needed.
"You could tell she was pleased and happy with that first time HealthJoy experience," Erin said.
$
0
Individual HealthJoy Services
She also shared employee-focused marketing materials provided by HealthJoy, including email templates, posters, and postcards.
Combined with those rave reviews, they drove Collegiate Academies to 75% employee activation. In just the first few months, employees have requested nearly 1,000 individual HealthJoy services.
With strong buy-in from enthusiastic staff, the sky's the limit. Erin says she's excited to use HealthJoy to support them through an unusually challenging year.
Broker Insight
Brokers seeking a smooth and successful implementation can lean on their in-depth knowledge of their clients' benefits package to speed up the process, HUB Account Manager Dana Albrecht said.
When working with Collegiate Academies, Dana easily handled implementation. HealthJoy's white-glove service made all the difference in Collegiate Academies' experience, Dana said.
"The implementation process is user-friendly, and the fact we have a rep who makes sure you're keeping on pace, as well as reference guides, means you have the support you need for any questions. It made the process a lot less painful."
DANA ALBRECHT, HUB INTERNATIONAL GULF SOUTH ACCOUNT MANAGER