CASE STUDY
How HealthJoy Helped ARUP Labs Save Over $2 Million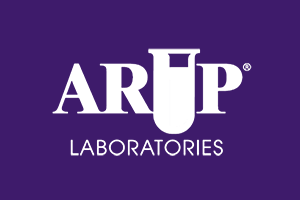 INDUSTRY: HEALTHCARE
HEADQUARTERS: SALT LAKE CITY, UT


From its headquarters in Salt Lake City, ARUP Laboratories processes over 55,000 lab specimens each day, serving clients and providing answers to patients across the U.S. A HealthJoy customer since 2018, ARUP Labs initially turned to our solution to help improve the healthcare navigation and benefits experience for its nearly 5,000 employees. Since then, the company has seen over $2 million in savings, or a 151% return on investment.
That number is driven by employees who love features like telemedicine consultations, Bill Review services, and provider search. In fact, across nearly 66,000 member interactions, ARUP employees show 93% satisfaction with their HealthJoy experience.
Here's how HealthJoy brings value to ARUP employees every day, and how our support made all the difference during a crisis.
The Story of ARUP Laboratories
ARUP is an academic-medical laboratory that serves as a national reference lab for its clients throughout the country. The lab serves more than half the country's academic-medical centers and children's hospitals. Its research arm, the ARUP Institute for Clinical & Experimental Pathology, continuously improves on current tests, develops new tests, and catalyzes laboratory diagnostic technologies.
ARUP employees are predominantly young and engaged with their benefits. Yet, before implementing HealthJoy in 2018, they relied heavily on ARUP's three-person HR team to provide answers, locate misplaced benefits cards, and make recommendations about benefits.
"My team was taking a brunt of the benefits calls," Lead Benefits Administrator Lashell Johnson said. "There are only so many of us, and that was a source of frustration."
In her 24 years at ARUP, Lashell has watched the company grow from 650 employees to nearly 5,000. By the time they were introduced to HealthJoy in 2018, the HR and benefits team was buried in benefits requests.
"We had to find better, faster, and more creative ways to help employees get answers."
LASHELL JOHNSON, LEAD BENEFITS ADMINISTRATOR
A Mobile Solution Meets Their Needs
With a population makeup of about 50% Millennials (those aged 25-40 years old in 2021), Lashell knew a mobile solution would be key.
"Employees don't want to have to talk to someone," Lashell explained. "They want to use their mobile device."
HealthJoy's intuitive, connected mobile experience features 24/7 chat support from a healthcare concierge team who can find providers, answer benefits questions, and review medical bills to uncover savings. Employees immediately enjoyed learning where they were overpaying for prescriptions through HealthJoy's Rx Savings Review feature. They also loved the ease of the benefits wallet, which is always on hand with insurance cards and benefits details for employees caught in the waiting room or pharmacy line.
Those initial positive reviews snowballed. Since implementation, ARUP employees have used HealthJoy to find answers, navigate healthcare, and uncover savings 65,632 times. Across those interactions, they give HealthJoy member interactions an A grade.
Individual Member Interactions
Centralized Telemedicine Lightens the Load
As a reference laboratory, ARUP is often at the frontline of research into solutions for scientific issues of national concern. During the coronavirus pandemic, that role became even more important to public health.
ARUP scaled up its COVID-19 testing capabilities in March 2020, in partnership with the Vice President's Coronavirus Task Force. That meant its employees worked overtime to help process virus test kits as case counts rose around the country. In addition to juggling a heavier workload, ARUP employees and their families dealt with the same increased pressure and fear as others around the world.
Lashell's team began searching for ways to support employees, particularly those juggling medical concerns and a desire to socially distance. While employees would normally have turned to ARUP's on-site clinic for acute medical concerns, their HR team wanted to provide a lower-exposure alternative to employees. So they began actively directing employees to use telemedicine through the HealthJoy app.
Unlike their carrier-provided solution, HealthJoy's virtual consultations were already embedded in an app employees regularly used and loved. The entire process, from booking to video consultation, takes place on the platform. In a short time, Lashell's team saw telemedicine consultations spike in popularity.
"Our telemedicine visits grew by 75% from February to September 2020."
LASHELL JOHNSON, LEAD BENEFITS ADMINISTRATOR
This step also helped keep pressure off clinic staff. HealthJoy's telemedicine service can treat up to 90% of non-emergent medical conditions, including sinus infections, flu, and migraines. Our concierge team redirects employees seeking in-person care to this option where appropriate.
During the ongoing COVID-19 pandemic, telemedicine can help employees determine whether their symptoms warrant testing or an in-person visit. ARUP employees were also able to ask telemedicine providers to send notes from their virtual consults directly to ARUP's on-site clinic for followup, if needed.
""Employees were really grateful for this service."
LASHELL JOHNSON, LEAD BENEFITS ADMINISTRATOR
"Nobody wanted to go out, so having HealthJoy telemedicine on hand was incredibly helpful." With HealthJoy's help, ARUP employees could continue its focus on the fight against COVID-19.
Overall Savings
Propelled by high member utilization, ARUP has achieved an estimated savings of over $2 million over their nearly three years on the HealthJoy platform. Yet Lashell and her team see the greatest value in the time it has saved. Now, her team routes employee questions straight to HealthJoy.
"It's a significant time savings," Lashell said. During the chaos of 2020, HealthJoy's ability to lighten the load for ARUP's HR and clinical teams further proved its value to Lashell's team.