CASE STUDY
JSW Steel: Guiding Steel Workers During a Difficult Year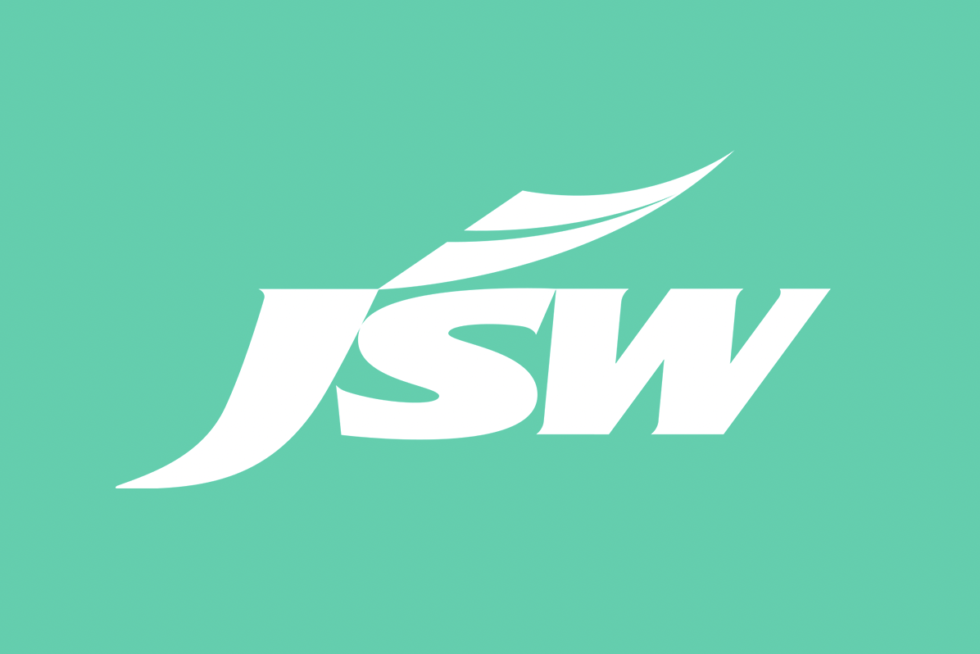 INDUSTRY: MANUFACTURING
HEADQUARTERS: MINGO JUNCTION, OH
SYMBOL: JSWSTEEL (NYSE)
Like many manufacturing companies, JSW Steel Ohio came under immense pressure during the COVID-19 pandemic. From their Mingo Junction, Ohio plant, JSW Steel's employees produce slab steel via a new state-of-the-art Electric Arc Furnace and serve clients throughout North America. Amidst the tumult of 2020, their HR team sought a tool that would provide stability and benefits navigation assistance to its entire employee population. HealthJoy was their ideal solution.
"Especially with everything that we've experienced with Covid, it has been a godsend in so many ways."
GAEL DAMRON, BENEFITS AND 401K COORDINATOR
Providing Consistency in a Pandemic
Like many employers across the country, JSW Steel spent 2020 trying to protect employee health and safety while juggling business needs. After an initial pandemic shutdown in March 2020, the plant began layoffs in April. Gael's HR team worked hard to take care of their full-time, part-time, and furloughed employees with the benefits navigation help they needed. Thanks to HealthJoy, employees could see exactly which benefits were still available and access them from anywhere, even when the plant was closed.
"It made it simpler for them to see what employee benefits were still available to them throughout workforce changes."
GAEL DAMRON, BENEFITS AND 401K COORDINATOR
It helped a newly-dispersed workforce access care at a critical time. In the early months of the pandemic shutdown, HealthJoy's built-in telemedicine benefit was a lifeline for JSW employees.
"Knowing that we were able to provide them with care through telemedicine during that time was really important," Gael said.
Adding Value for HR and Employees
When Gael began her role at JSW Steel Ohio, she was juggling staffing changes and many inherited initiatives. She admits she was wary of the implementation burden associated with HealthJoy, especially since she wasn't involved in purchasing the solution. But HealthJoy quickly proved its mettle. "Questions that would normally get directed to our HR or Benefits department about simple things started to go directly to HealthJoy, and that cut down a lot of calls," Gael said. "I investigated a little more, and I was quickly able to see that HealthJoy was saving me time."
Most of JSW Steel Ohio's eligible employees spend their time on the mill floor, so they needed a mobile solution that centralized benefits and connected them to both healthcare navigation and virtual care. But Gael and her team faced some initial hesitancy. "Our employees don't love tech, or doing anything that will take extra time," Gael said.
In partnership with HealthJoy Customer Success Manager Kendra Murphy, Gael encouraged employees to make HealthJoy the digital front door to access their benefits.
She emphasized that HealthJoy could help those on a High Deductible Health Plan (HDHP) manage their HSA spending and that its single, centralized app took the place of carrier apps and websites. Best of all, HealthJoy could connect them with navigation tools like provider search and Rx Savings Review, and help employees chat with a medical provider directly through telemedicine.
Gael admits that before launch, she was concerned JSW's tech-reluctant employees wouldn't want to use HealthJoy. But after a tumultuous year, feedback from employees was clear: HealthJoy had become their benefits lifeline. JSW Steel's utilization has consistently climbed since implementation, and member feedback is overwhelmingly positive.
Support That Helps HR Succeed
HealthJoy's unfailing customer support and member assistance have won over not just JSW Steel employees, but their HR leaders, too.
"The team is incredible to work with, and makes launching the product so much easier."
GAEL DAMRON, BENEFITS AND 401K COORDINATOR
Customer Success Manager Kendra worked with Gael to strategize the company's HealthJoy rollout, improve activation and utilization, and handle a difficult year. Together, they helped JSW Steel reach 76% activation for a total program savings of $63,397, and a lifetime ROI of 170%.
"Kendra clarifies, double-checks on everything, and always follows up," Gael said. "That's just excellent customer service, something that's lacking so much in our society." From implementation to employee questions, HealthJoy's smart, simple experience helps Gael and her team can get back to business.
About JSW Steel
JSW Steel Ohio is a premier producer of steel, serving domestic consumers including coil processors, cold-rolled strip producers, pipe and tubers, original equipment manufacturers, and steel service centers. The company is part of the JSW Group, a $12 billion conglomerate with a global presence and a diverse workforce of more than 40,000 employees across the steel, energy, infrastructure, cement, venture, and sports industries. The Mingo Junction, Ohio plant is nestled along the Ohio River, where major highways, rail lines, and water access provide ample access to a booming market throughout North America.