Connected Platform
A centralized navigation platform
that brings together all your benefits
We bring together everything employees need to navigate their care journey, including live support. Our virtual care suite supports musculoskeletal treatment, urgent care needs, mental health, chronic disease management, medical bill review and more.
Virtual Care Suite
Access integrated virtual care options in an instant
Our goal is to connect the dots between employees and their benefits to help them find high-value care at the right moment. Our suite of enterprise-level virtual care options gives you access to high tech healthcare strategies with the tap of a finger.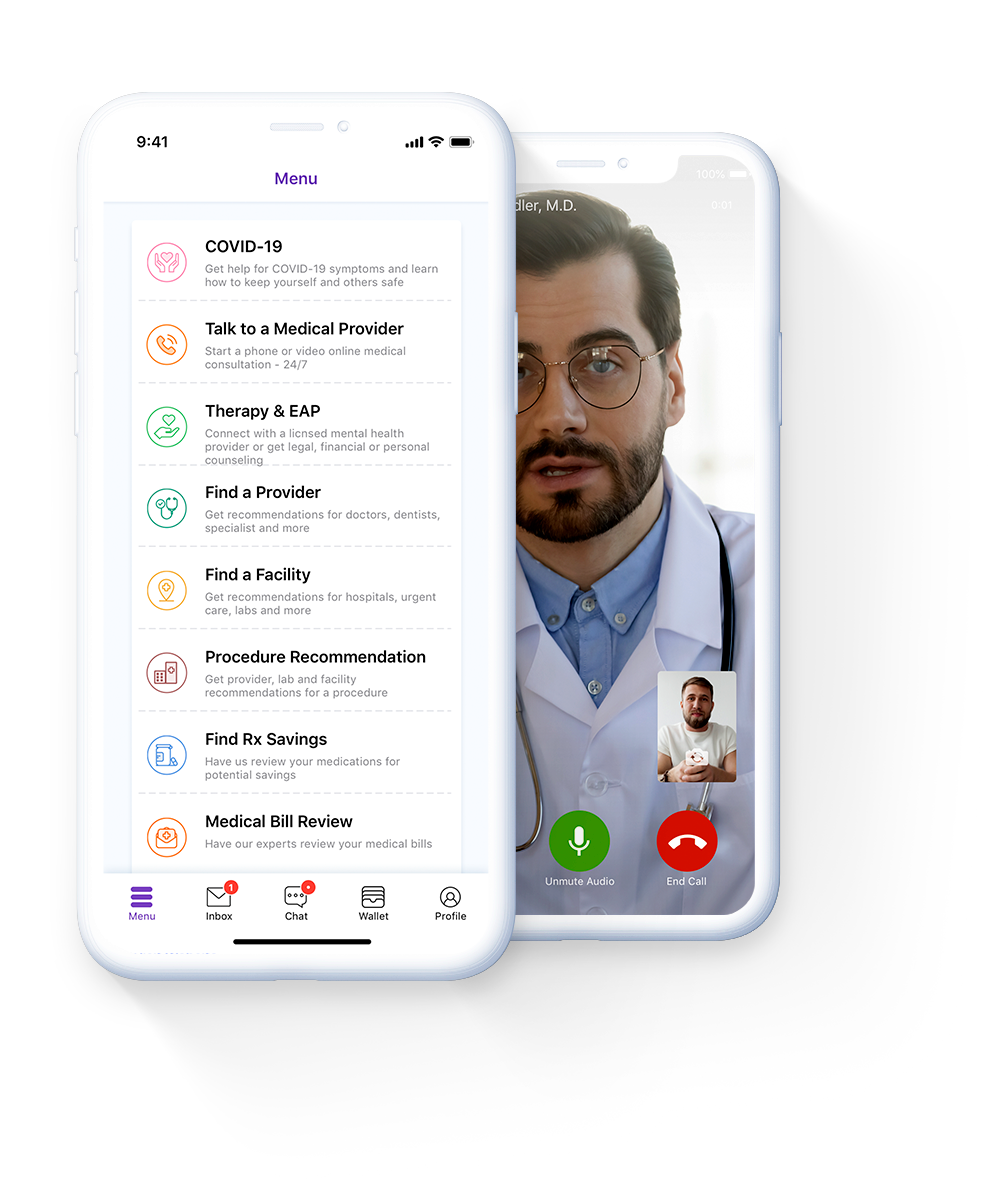 Integrations
Bring all your benefits and our virtual care suite into one intuitive app
Our team of implementation experts will work to integrate your entire benefits package into our app. Our healthcare concierge team can support employees using every benefit, while our customer success team provides year-round support for your goals.
Choose from our virtual care suite to access even deeper integrations and support employee needs. We'll work with you to make your benefits strategy successful.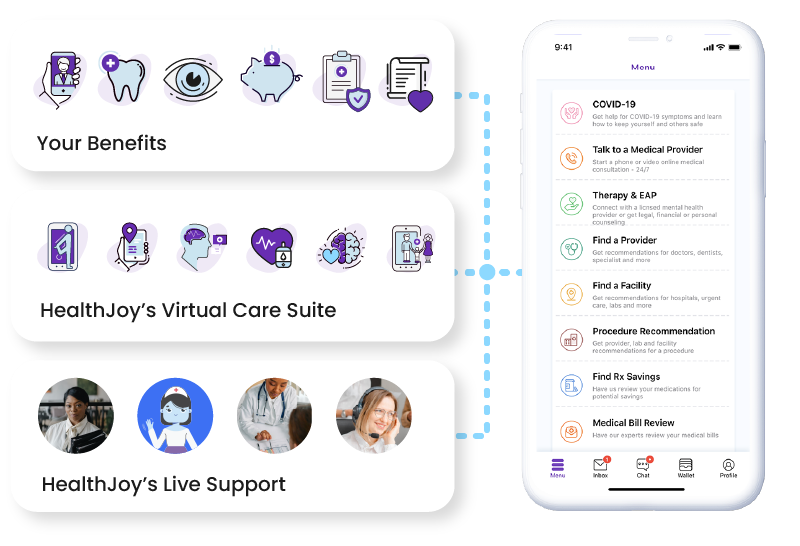 WHY HEALTHJOY
A technology-first approach to benefits and healthcare
Over

875+

companies enjoy cost savings and a better healthcare benefits experience thanks to HealthJoy Recognized for Innovation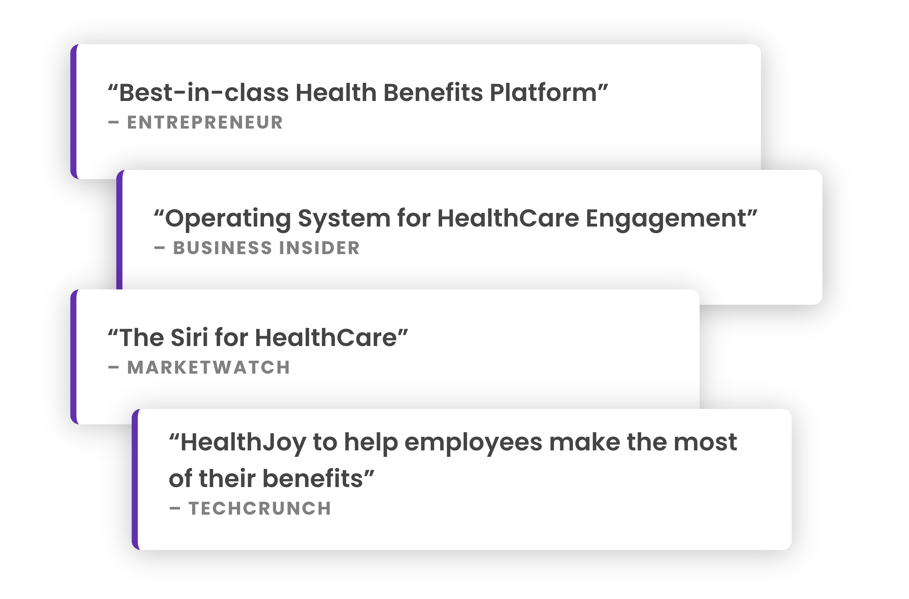 Made for Humans, Loved by HR