Quick Tour
The Simple Way to Deliver a Modern Benefits Experience


HealthJoy is the most complete benefits experience platform available. Unlock the value of your benefits package, reclaim your time, and help employees achieve better healthcare outcomes.

Our app bundles telemedicine, advocacy, medical bill review, EAP, prescription savings, behavioral health, price transparency, and much more. Your benefits package comes alive in an easy-to-use experience that's made smarter by AI and machine learning.

Integrate all your benefits into a single centralized hub
HealthJoy offers a centralized platform that's as easy for HR to implement, deploy, and manage as it is convenient for employees.
Our implementation and customer success team provides white-glove service to get you up and running quickly, offering your employees a true modern benefits experience that's 100% mobile.

Give employees a single place to turn for all their benefit needs. They get access to telemedicine, provider recommendations, prescription cost savings, medical bill advocates, healthcare concierge, rewards, and more from an easy-to-use mobile app.
We make it easy to arrive at the right healthcare decision, every time, improving your employee's healthcare outcomes.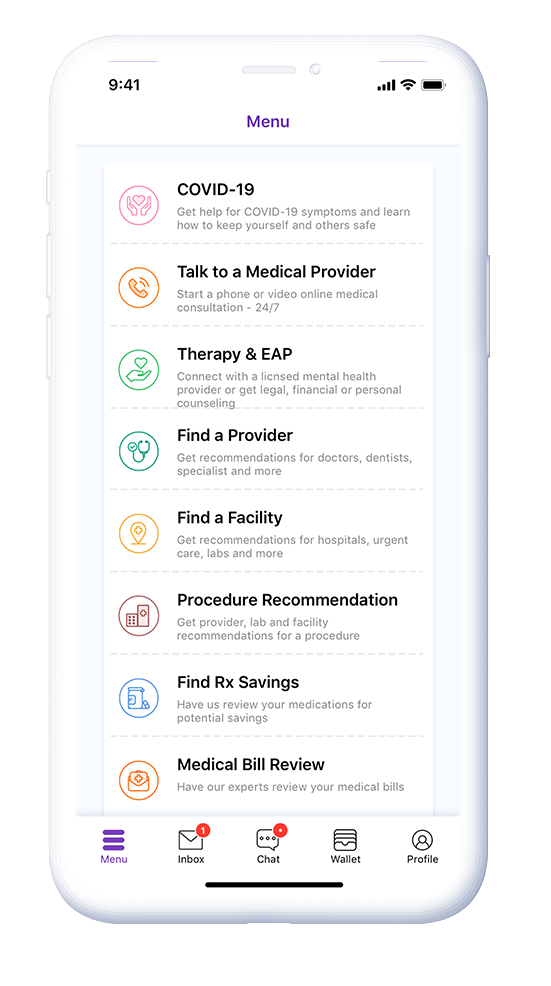 Let our intelligent virtual assistant educate your employees
Every year, we learn more about how little employees understand their benefits. Our assistant, JOY, helps your employees become healthcare shoppers.
She delivers personalized outbound healthcare recommendations, reaches out to employees before they make healthcare decisions, and automates your education and engagement strategies. JOY's combination of AI and machine learning makes benefits easier for your employees.