Quick Tour
Connecting People with Care
in a Modern Benefits Experience


HealthJoy's complete healthcare and benefits navigation solution centralizes the best providers, virtual care, and savings to help employees lead healthier happier lives.
Maximize Your Benefits Investment
While Controlling Costs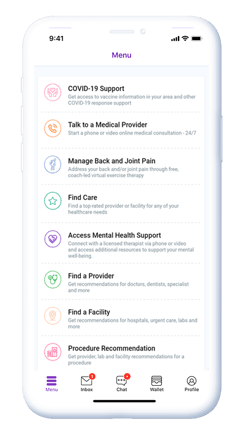 Centralize
Customized and personalized. All your individual benefits - including access to point solutions and virtual care - all in one place.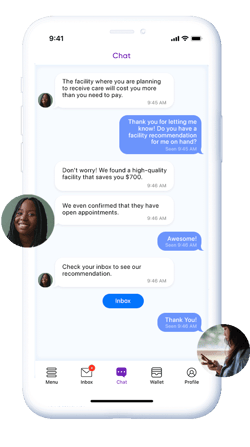 Connect
Live support and guidance to connect members with the right program at the point of decision.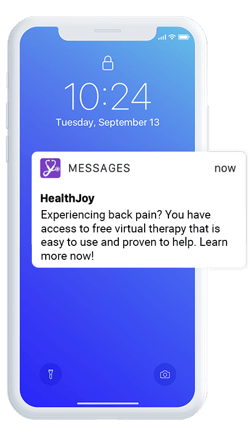 Engage
Strategic communications to drive better benefits engagement, awareness, and utilization.
A Digital-First Experience for
Employees and Their Families
Our navigation platform gives them everything they need to use and love their benefits, minimizing out-of-pocket costs and improving outcomes through better engagement.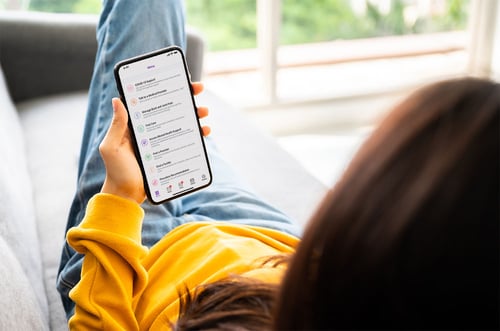 Digital-First Navigation
HealthJoy offers an intuitive app experience for members to get on-demand access to care and navigation support. Your people are mobile, so we meet them where they are.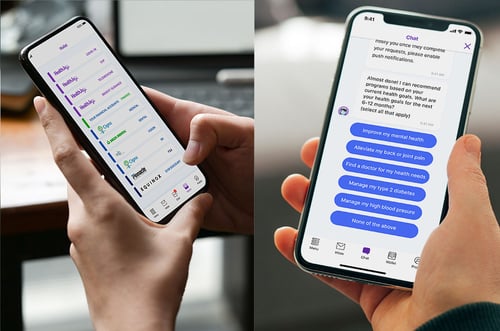 Personalized Engagement
Our platform and app use a data-driven approach to deliver a unique experience built around each member's individual health goals and needs. We work across your employee's entire benefits package, not just medical, making it easy to scale as your offerings expand.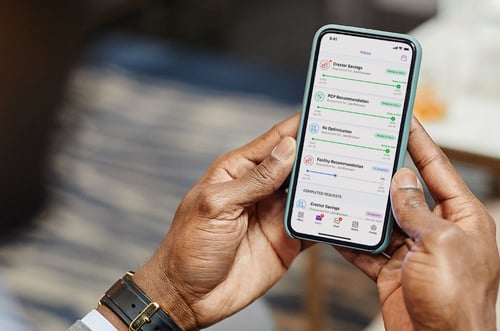 Healthcare Savings
Most of your people don't know how to make cost-effective healthcare decisions. Our navigation solution makes it easy for employees to find cost-effective and high-quality healthcare every time, no matter their benefits.
With 24/7 expert support, we steer them to the best care options around the clock.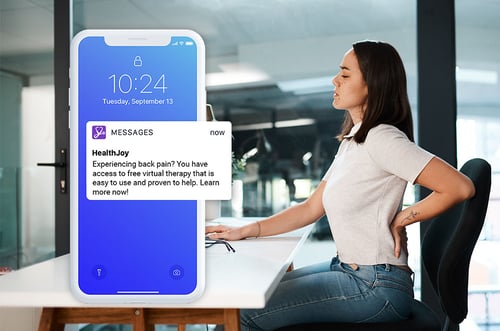 Integrated Virtual Care and Point Solutions
HealthJoy can promote and steer your employee members to all the point solutions you've invested in, so they can take advantage of low or no-cost virtual care services instead of expensive specialty care.
Best of all, our ecosystem of high-value virtual care partners is deeply integrated into our app experience, not just links in a benefits wallet, so guided health services are just a tap away.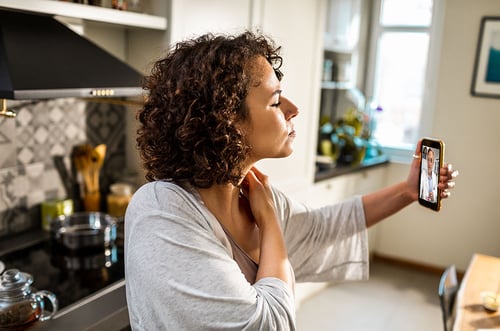 Wellbeing and Benefits Satisfaction
We take the stress and confusion out of your employee's healthcare journey through proactive communications and healthcare steerage at the time of care.
This improves healthcare outcomes, reduces avoidable spend and care avoidance, optimizes benefits utilization, and increases benefits satisfaction and employee wellbeing.
HealthJoy Navigation Platform for
Employer HR and Benefits Teams
Our comprehensive solution provides support for your entire benefits package, reducing administrative burden for your team while delivering a personalized experience for every employee.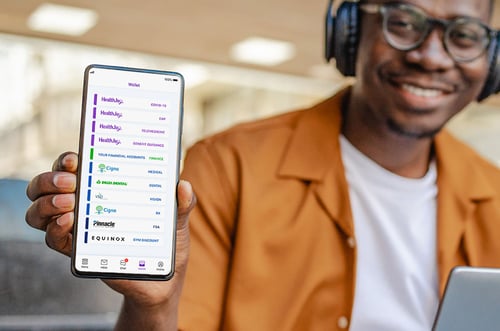 Single Connected Platform
HealthJoy's ecosystem of high-value virtual care partners is deeply integrated into our app experience. You can enhance your benefits offerings through HealthJoy or with another point solution without adding administrative burden.
Our flexible platform is health plan-and-carrier-agnostic so there's no need to replace a plan, carrier or program that's working for you.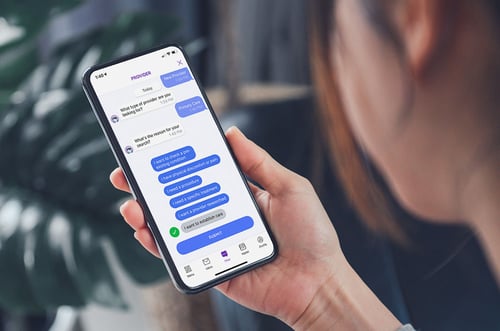 Achieve Your Cost
Containment Goals

Our navigation solution makes it easy for employees to find cost-effective and high-quality healthcare every time, no matter their benefits. This could mean keeping visits in-network, reducing unnecessary specialist visits, steering members away from hospital-affiliated options or health visits that can be addressed by an existing program.
Empower employees to become better healthcare consumers and achieve your cost-containment goals.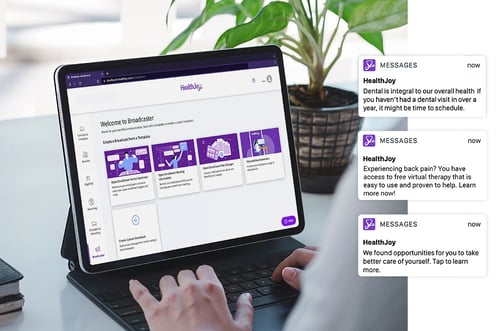 Maximize Benefits Engagement and Utilization

Benefits programs are often underutilized because members don't know how or why to use them, and blanket communications aren't timely or personalized enough to affect member behavior. HealthJoy takes on the burden of benefits communications and engages members year-round — so you never have to lift a finger.
We also make customized outreach simple with our Broadcaster tool, so you can send custom push notifications and in-app messages straight to their phones. Update them on OE, announce changes in benefits, highlight underused perks, and more.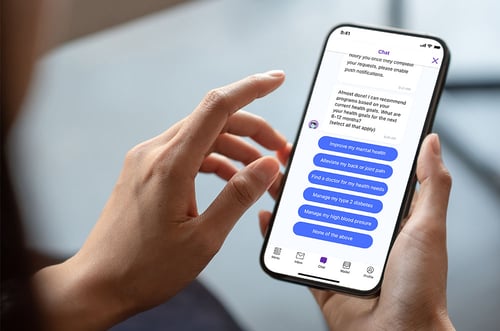 Reduced Administrative
Burden for HR
Many of our clients see us as an extension of their HR team for this exact reason. Our virtual assistant, JOY, and our 24/7 live concierge team can take the benefits support work off your plate, while our comprehensive virtual care suite can provide benefits package enhancements without juggling multiple point solution vendors.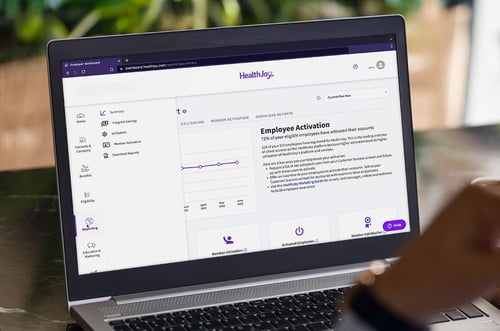 Benefits Performance Measurement

Our in-depth employer dashboard reporting means you're always informed and empowered to act. Inside the HealthJoy Dashboard, you can instantly access key performance metrics, troubleshooting resources, and employee education materials.
This includes all your healthcare benefits - including virtual care and point solutions - so we make it easy to measure utilization, engagement and more. And our customer success team will partner with you year-round to make sure you meet your program goals.